As initiator of new types of product concept and sales strategies, Christophe Walch's products (CRIVAL®) are or have been on display or sale in several museums of modern art, including:Musée International de l'Horlogerie, La Chaux-De-Fonds, Kunst Industrie Museum Zürich Switzerland; Centre Pompidou, Musée d'Histoire Contemporaine and Musée des Arts Décoratifs, Paris, France; Museum für Kunst und Gewerbe Hamburg, Kunstmuseum Wolfsburg, Neue Sammlung, Munich, Germany; Kunstindustrimuseet, Danish Design Center Copenhagen, Denmark; Musée des Arts Décoratifs, Montreal, Canada; Philadelphia Museum of Art and Chicago Athenaeum, USA; Museum of Modern Art (MoMA) New York, Tobu Designtoday Tokyo, Japan etc.
In 1994 Christophe Walch was awarded a silver medal at the International Inventors' Fair in Geneva.
In the mean time he got also several design and innovation awards.
Christophe Walch is teaching industrial design / design management as guest teacher in new University courses for design management and manages seminars and coaching for many companies in the field of innovation and creativity.
During more than a decade, CRIVAL® has paved the watch industry with milestones:
-The first high class design watch with high-tech material, in cooperation with Jacob Jensen
-The first communication watch with flash remote control for Bang and Olufsen
-The first modular watch for children with the Lego group
Innovative sales and marketing strategies have been the key of fast product launches at an international level.
-High-end watch sales in co-operation with Bang and Olufsen sales channels
-Children modular watches in high-end jewellery stores (LEGO).
-Sales with PR support for children furniture (Chairing/ Walling)
Through Crival®, Christophe Walch also managed to be central integrator of the diverse functions and groupings involved in the production, marketing, sales and design processes, from product development right through to marketing.
Seminars Courses Coaching
With a multifaceted background, Christophe Walch has the skill to transmit his know-how. Working together with realities, he has the ability to move complicated problems into simple, understandable and realistic solutions. His creative approach to lead teams toward innovative thinking with day to day applications, has been successful with many students as well as many  European companies on a large and small scale.

Reference seminars, lectures and courses:
- International Business Academy, Kolding (DK) (1997 – 2000)
Design Management and Marketing
- Højer design efterskolen (DK) (2000-2001)
Problem definition and design concepts
- Designskolen Kolding (DK) (2001 – 2004)
Creativity, problem and project definition

- Fsrm Neuchatel (2004 -  )


Le produit et son Cycle de vie Gestion de la créativité et Innovation




Analyse de la valeur et redesign




Les compétences pour l'innovation
- University of Art and Science  Lucerne (2008 -  )
Cross Cultural Design Management (2008)
Innovation and service development (2009)
Working languages: English / German / French / Danish
Design Innovation Product- development
Since about twenty years, Crival® develops, produces and sells unique concepts in several fields such as; watch-making industry, furniture and home accessories.

Today Crival® concentrates its efforts on its fundamental skills:
innovation and development.

Our competence combines the understanding of; corporate identity, perceived values and market tendencies up to those of production and product environment (packaging, displays).
In order to create products, bearing your mark and able to communicate your message, we rely on our marketing, creativity and design skills.

Most of our developments are patented or patentable, bearing some basic innovation.

We consider any kind of design a challenge. "Everyone has the right to a fully developed, well-balanced product". And then to create an object that unites beauty, communication and technology in perfect harmony.

Crival® also manages to be central integrator of diverse functions and groupings involved in the design process, from product development right through to marketing
Christophe Walch and CRIVAL are at the forefront of design and technology and have set a number of milestones, e.g. in the watchmaking industry.

First high-tech design watch in cooperation with Jacob Jensen Design. Rubber and physical vapoured metal-coated titanium with a metalized sapphire crystal.

First integrated miniaturized remote control with flash infrared and planed learning function in cooperation with Jacob Jensen Design. For Bang & Olufsen. (Only 2 years later a Japanese launched a remote control using the same principle).

First multifunctional analogue wristwatch with exchangeable functions and countless different permutations of size, shape, color and function. The Lego watch system has been designed and produced by CRIVAL under a trademark licence from Lego.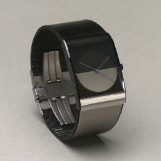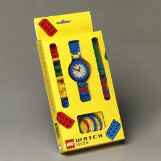 You define the problem, we create a product or product range for you. Our design and product development philosophy has a marketing and production background.

CRIVAL's key skills are:

-Development of product concepts with an eye to later product life-cycle management.

-Understanding and respecting third companies' corporate image

-Development of new, patentable principles.

-Know-how in production, production tooling and logistics.

-Understanding international marketing.

CRIVAL is a full service company in the forefront of design and technology.
All rights (patent and copyright) by Crival®